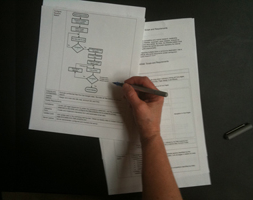 Examples of PC Resources Point Solutions and Projects
Recent healthcare technical projects include:
Development of SQL stored procedures and Crystal Reports templates for a large-scale medical data project
Building a set of procedures to extract mammography exam data and patient demographic data to be uploaded to the national mammography database and creating two methods for uploading the data: (a) through a report and (b) through an automated query
Recent technical documentation projects include:
Process flow charting and release documentation for a human resources software implementation
Technical writing leadership and training for junior technical writers supporting a key insurance company call center
Development of a procedures manual for two proprietary databases
eLearning projects include on-demand learning modules for iPod and web browser and conversion of educational courseware from ILT to on-demand training.
Programming projects include commercial job costing and time tracking, development of an inventory management system for weapons and uniforms (Army ROTC); development, deployment, and maintenance of an electrical power generation data logging system; design and fabrication of blueprint take-off pens for job estimation.
Advocacy projects include a presentation to Vermont Lt. Gov. Brian Dubie of a proposal to bring high tech jobs to Vermont and a Situation/SWOT analysis of a proposal to the State of Vermont for funding and legislative support for technical jobs.
Strategic marketing projects include global market forecasting and market share analysis, competitive intelligence, and marketing persona development.