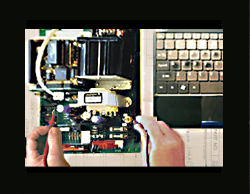 Consultant Areas of Expertise
Business Analysis/Project Management
Provision of software documentation for major implementations, including scope and business, functional and system requirements, flow charts, wire frames, and processes, gap analysis, allocation of resources, and budget management.
Technical Documentation
Consulting in documentation for compliance, security, and software development, technical editing of complex networking principles, style guides and content writing processes, training teams, and mentoring content writers. Technical content editing focused on conformance principles. Development of user manuals, online guides, and documentation for proprietary processes and the interface among software systems.
Website Solutions
Website project management, architecture, usability studies, Website design, development, optimization, and implementation.
Software Implementation Support
Support for more than 90 hospital radiology information system implementations. Subject matter expert in efficient generation of custom reporting solutions for customer sites. Expert at report optimization, both in report templates (best internal data design) and in the underlying data structures (building views and stored procedures for reports). Debugging user views and reports. Extensive training experience, instructor-led and elearning, web meetings and onsite customer training.
Software Engineering
Software development and QA for radiology imaging solution, quality assurance plans, and developed software toolkit to interface TWAIN acquisition devices for document management solution.
Hardware/Software Engineering
Designed, built, and maintained DuctWizardTM, a hardware/software portable sheet metal estimation system.This system is ergonomic, fast, and simple to use, is still in use after 20 years, and has enabled the client to become the leading HVAC company in New York City. Wrote custom job tracking/costing software, bought and modified a source-code accounting software product to meet company requirements. Built Novell network for the company and interfaced it to the estimation system and to shop hardware, including automated plasma cutting system.
Relationship Project Management
Vendor management and vendor selection, analyst relationship management, and development of teams and processes.
Hydrosite Project Management
Specification, design, and supervision of out-sourced manufacture of embedded processor-controlled remote data loggers to measure power output at hydroelectric generation sites in Vermont. Liaison between Vermont Independent Power Producers Association (VIPPA), Vermont Power Exchange and Universal Microsystems computing experts.